Casperia is a small and wonderful village of Sabina that you absolutely must visit if you are in the nearby.
With our project La Sabina nel Cuore we commit ourselves every day to communicate and advertise all those wonders that our Sabina has to offer.
Casperia
Casperia is a truly characteristic and famous village in central Italy. The well-kept historic center, the enhancement of tourism and hospitality have given Casperia the title of orange flag.
The historic center
The historic center of Casperia is truly characteristic. The narrow streets, houses and churches that characterize this village create a wonderful atmosphere for tourists.
Testimony of the ancient walls of Casperia are Porta S. Maria and Porta Romana, two points of access to the historic center. On the Porta di Santa Maria there is still the clock running at 6 hours.
The view over the Tiber Valley and Mount Soratte is also wonderful.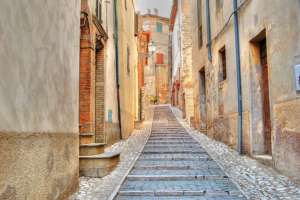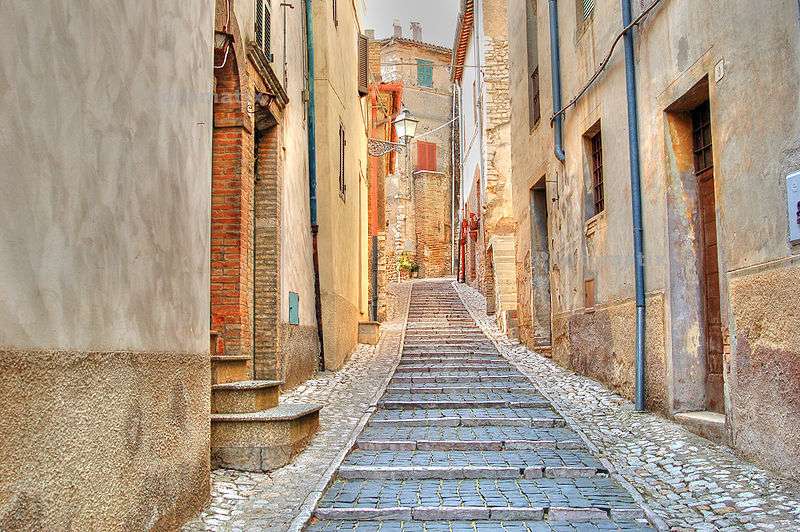 Church of San Giovanni Battista
Inside the historic center of Casperia you will find the parish church of San Giovanni Battista.
The Romanesque bell tower is very beautiful. Inside is the monumental "Casperia in miniature" nativity scene, created by Giannicola Mariani.
The crib can be visited throughout the Christmas period and by appointment during the rest of the year.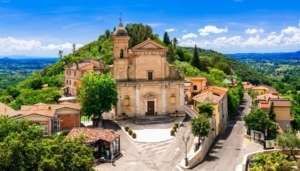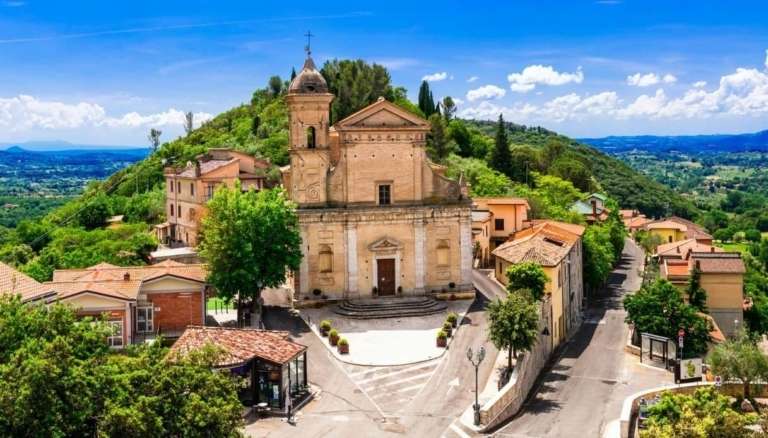 Church of SS. Annunziata
Outside the walls of the village you can find the Church of SS. Annunziata. This brick building dates back to the second half of the seventeenth century.
Inside is the canvas of the Annunciation.
Leccio di Aspra
The Leccio di Aspra is a tree old about 300 years and is actually located inside a private garden. Its height of 18 meters allows it to also be seen from the outside.
Convent of Montefiolo
Reachable from the village, the Convent of Montefiolo is located on the Montefiolo hill.
Built by the Capuchin friars, it is today the home of the Benedictine nuns of Priscilla.
How to reach the village
From Rieti: by car in 40 mins, 32Km.
From Rome: by car in 1hour, 70Km.