Farfa is a small enchanted village in the middle of Sabina, in the province of Rieti. If you need an escape from the city you have to visit Farfa.
Not too far from Rome, about an hour by car, almost every weekend it hosts various kinds of events.
At la Sabina nel Cuore we love our territory and we want to do everything possible to promote Sabina and the small and large villages that characterize it.
Farfa
The Abbey
Farfa is a wonderful village that deserves to be visit at least once in a lifetime.
The protagonist of this village is the Benedictine Abbey of Santa Maria: monastery of the Cassinese congregation and national monument.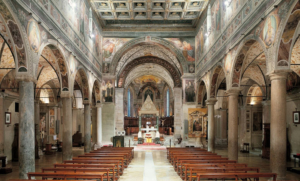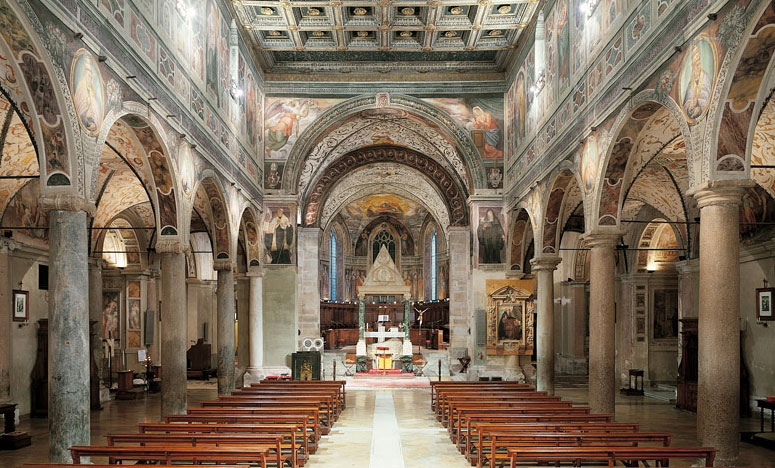 The first construction of the Abbey dates back to the sixth century.
This Imperial Abbey has been rebuilt and restored over the years and is a masterpiece to be admired.
The Cloister
Not far from the Abbey you can find the Cloister of the Monastery.
If you want to make and in-depth visit, we recommend that you visit the site of the Farfa Abbey; in order to check when, and if possible, to book guided tours for a date of your choice.
The site also offers various information on the events that the village hosts during the year.
Walking through this small village you will have the opportunity to admire the beauty of the streets that characterize it.
The Square
A few minutes from the Cloister you can find a small, very characteristic square, from which you can admire the view over other small villages of the Sabina.
Among these you can see Castelnuovo di Farfa: a small village, not too far away, which we told you about recently.
Some suggestions
At la Sabina nel Cuore, as always, we recommend a short stop to taste something typical. Here, at "Le specialità del Borgo", a refreshment point and bakery that offers every type of typical Sabina desserts, you can taste the typical fried pizza.
The choice is yours whether to taste the sweet or savory verion. Enjoy!
How to arrive
From Rieti: via the Via Salaria
From Rome: by highway and a stretch of via Salaria
We do not recommend arriving by public transport as the village is not well connected.