Castel San Pietro Sabino is a small village in Sabina, a hamlet of Poggio Mirteto, not too far from the province of Rieti.
At La Sabina nel Cuore, through our blog and through our instagram page, we want to introduce you to all the wonders that characterize our beloved Sabina: villages, landscapes, accommodation facilities and much more.
This village is really interesting even if it is small.
You absolutely must take a walk through the historic center and through those narrow streets that will make you feel like you are inside a fairy tale.
The small village still maintains its historic structures: in fact, there are few modern structures that you will be able to see inside Castel San Pietro Sabino.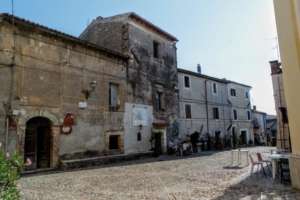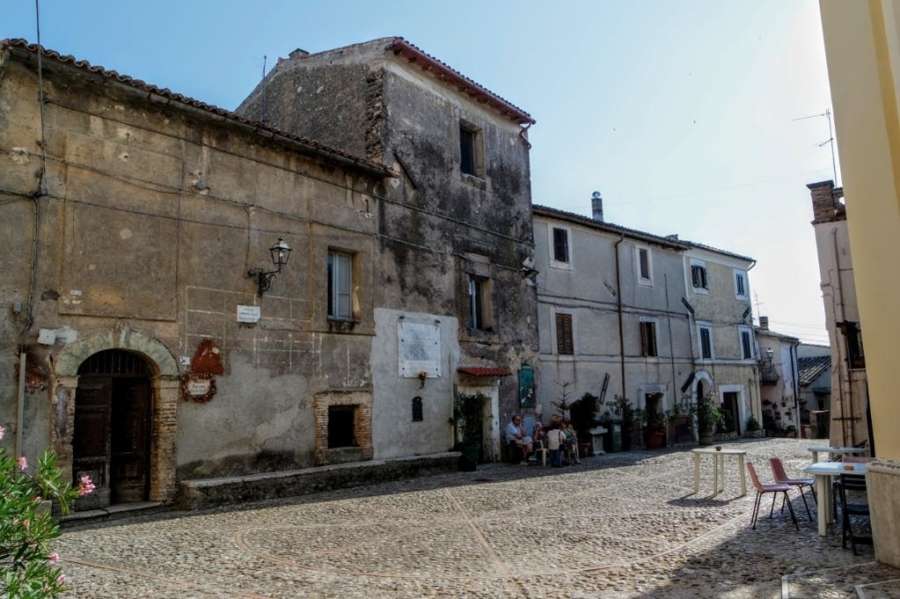 The high position of the village allows you to have a breathtaking panoramic view of many other Sabine villages: Mompeo, Castelnuovo di Farfa, Toffia, Farfa and Montopoli di Sabina. We have already talked to you about some of these villages in our blog.
The Pinci Castle
The predominant and main structure of this village is the Pinci Castle. The castle is the first residence of Castel San Pietro Sabino of which there is evidence from the year 1000.
The Pinci Castle of Castel San Pietro Sabino has maintained its shape over time despite the enlargements carried out over the centuries.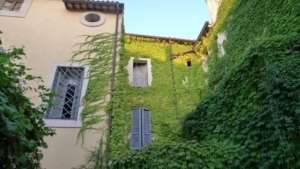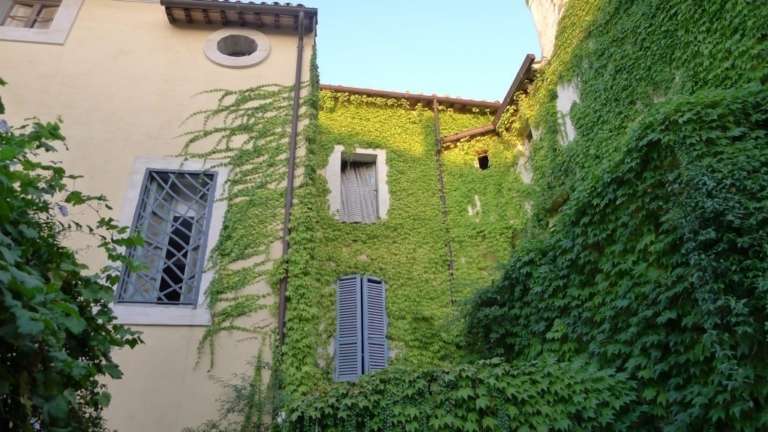 In the ancient walls of the castle there is still a tower dating back to the twelfth century.
The Castle overlooks the current Piazza Grande, built in one of the extensions of the village.
The building can be accessed by appointment. The interiors are truly stunning and worth a visit if you are in Castel San Pietro.
The surroundings
If you want to visit other surrounding villages, the optimal position of Castel San Pietro allows you to reach other truly characteristic Sabine villages:
Salisano
Mompeo
Bocchignano
Farfa
Castelnuovo di Farfa
Toffia
In short, there is plenty of choice!
How to reach the village
The village can be reached from Poggio Mirteto by car in just 10 minutes, it is also well connected by bus (Troiani and Cotral).
You can easily reach Castel San Pietro Sabino from Rieti either by bus or by car via the Via Tancia (37km, about 40 minutes).
You can reach the village from Rome in about an hour by car.