Monteleone Sabino is a village in central Italy that you must visit at least once in your life.
In the past months, with the La Sabina nel Cuore project, we have undertaken to make you known, little by little, all those Sabine villages that you cannot miss if you are in Sabina.
Some villages, despite being very small, offer interesting attractions and offer a unique experience.
Monteleone Sabino is one of them. Let's see together what not to miss if you are in the surrounding area.
Monteleone Sabino
The historical center
We always recommend that you take a tour inside the historic center of the Sabine villages.
Each village has a different structure and a different history. Walking inside the historic center, among the narrow streets, admiring the arches and houses is definitely something you cannot miss if you are in Sabina.
So, take a nice walk in the historic center of Monteleone Sabino and enjoy the atmosphere.
The sanctuary of Santa Vittoria in Monteleone Sabino
The Sanctuary of Santa Vittoria is one of the most beautiful Romanesque churches in Lazio.
Burial place of the Saint is today a place of worship as well as the patronal church of the village.
Inside the church you can admire frescoes depicting the martyred saint.
We recommend that you check the opening hours of the sanctuary or contact the Municipality, actually there are works in progress and it is not possible to visit the church inside.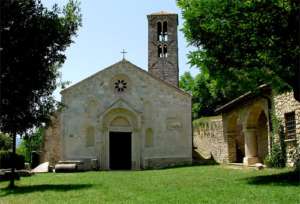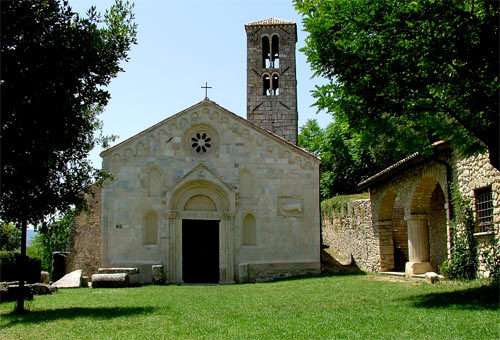 Trebula Mutuesca Amphitheater
Not too far from the Sanctuary of Santa Vittoria you can find the remains of the Roman amphitheater of Trebula Mutuesca.
The undergrounds are wonderful. A truly unique experience to do in Sabina.
At the moment there are works in progress in the area, so it is not possible to visit the amphitheater.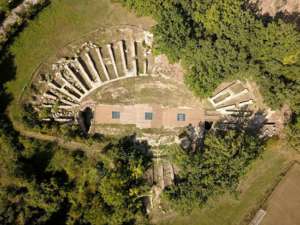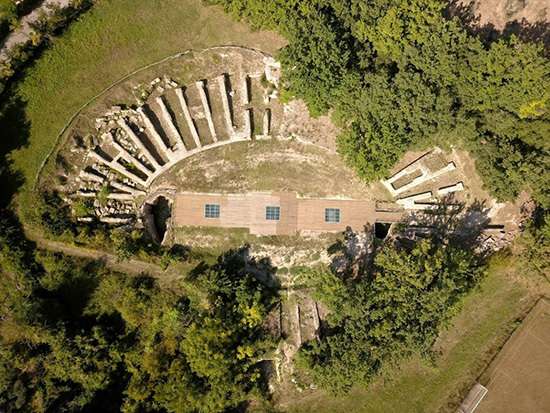 How to arrive to Monteleone Sabino
By Car And By Transportation
From Rieti: via the Via Salaria in about 30 minutes.
From Rome: via the highway and along a stretch of the Via Salaria, about an hour.
Unfortunately the village is not well connected by transport, we recommend that you move by car, thus having the opportunity to visit the surroundings as well.
Nearby Monteleone Sabino
There are so many Sabine villages to visit in the nearby of Monteleone Sabino. If you are a nature lover and want to relax a bit, we recommend that you reach Lake Turano and perhaps stroll through one of the villages overlooking the lake.