Montasola is a truly wonderful little Sabine village.
Not too far from the province of Rieti (about 26km), the village of Montasola deserves to be visited at least once in a lifetime.
At La Sabina nel Cuore we have been committed for years to this project of promotion and enhancement of the Sabine territory. Sabina is a wealth not yet fully known and we believe it is important to better discover the treasures it has to offer.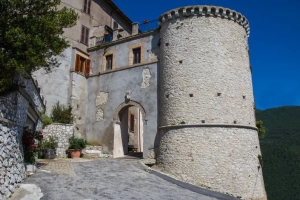 Montasola
The historic center
The peculiarity of the historic center of this village is that it is completely pedestrian. This will allow you to enjoy the walk inside the village in complete tranquility.
Town hall and Palazzo degli Archivi
Walking through the historic center of Montasola you will have the opportunity to meet several interesting attractions: the Town Hall and the Palazzo degli Archivi.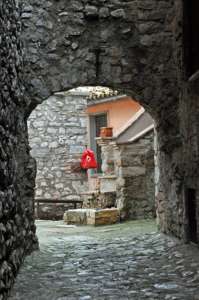 The square, located within the historic center, houses a fourteenth-century church: Chiesa dei SS. Pietro e Tommaso.
During the walk inside the village you will be able to enjoy the wonderful surrounding landscape.
Parco del Monte
To conclude your walk you cannot help but reach the Parco del Monte, here you will have the opportunity to enjoy a wonderful view of the Sabine Mountains and Mount Soratte.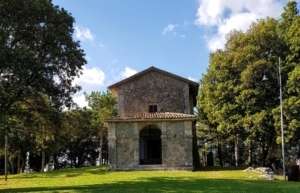 The church
Also within the park there is a small church: the Church of Santa Maria al Monte.
As good gourmets we cannot help but recommend a place to eat. In the village there is the Mascalzone Sabino restaurant, absolutely to taste their pizza!
How to reach Montasola
From Rieti: by car, 26km (around 35 mins).
From Rome: by car, 77km (around 1h 15 mins).