Why don't you come and visit us at Poggio Mirteto?
To be honest, we care about this small village: the headquarters of our office of the "Agenzia Immobiliare Sabina" is located in Poggio Mirteto, not too far from the main square (Martiri della Libertà square).
Compared to the other villages we talked about recently, Poggio Mirteto has a larger area and hosts more attractions and more accomodation facilities.
The main square, as already mentioned, is Martiri della Libertà square. Here you must absolutely stop and visit the Cathedral of Santa Maria Assunta.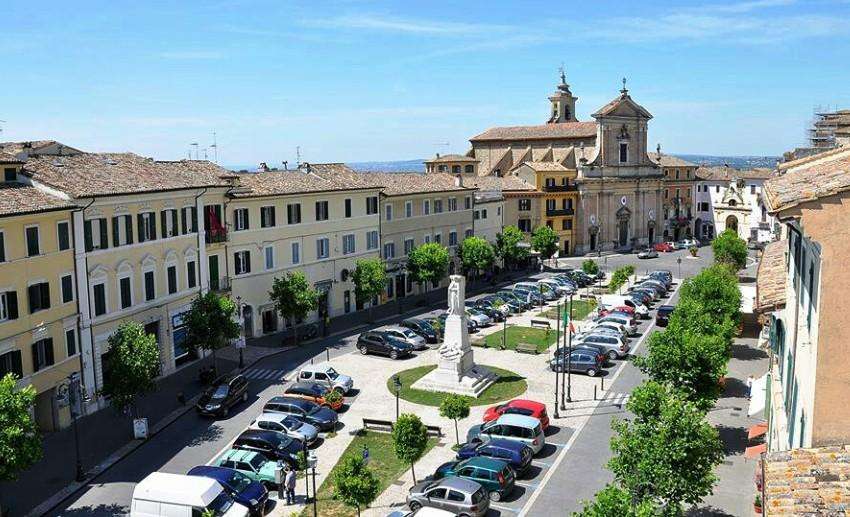 Not too far from the square you can find the Church of San Paolo, a 14th century church. The Church of San Paolo is located within a park. This area is used a lot during the village festivals and hosts various events; especially during the summer season.
Returning to the center of this village you can find Vetreria Square, inside which there is a chimney; as evidence of the nineteenth-century glass factory of Poggio Mirteto.
If you want to walk a bit around Poggio Mirteto, we recommend that you take a nice walk along what the locals call "passeggiata", a pedestrian area that crosses a part of the town.
Here you can, if you want, stop in one of the bars and rest for a while.
Otherwhise, if you're a coffee lover, not too far from Martiri della Libertà square, you can find the Caffè Gentili roaster; a company managed by the Gentili family since the early 2000s.
If you are in Poggio Mirteto you must visit the Convent of San Valentino, to get there you need to move by car; but absolutely deserves to be seen. Also, in this area you can find the remains of two Roman villas.
Always reachable by car, and slightly distant from the center of Poggio Mirteto, is the Tevere-Farfa nature reserve.
If you decide to visit Poggio Mirteto and its surrounding during the beautiful seasons, you can take a nice walk around this reserve.
As usual, at la Sabina nel cuore we can't help but recommend some nice places to eat. If you want to taste something typical you can drive to Ecofattorie Sabine: an organic farm. Here you can find different typical products and tasty local dishes. Absolutely to taste: the Cacio Magno.