Poggio Nativo is a small village in central Italy located in the province of Rieti; far 19km from Poggio Mirteto.
At la Sabina nel Cuore we love to let you discover the Sabine territory and its villages and we always hope "to whet" your curiosity.
Today we want to talk about 3 religious sites that, in our opinion, you must visit at Poggio Nativo.
Santacittarama Buddhist Monastery
The Buddhist Monastery of Santacittarama is the first in Italy of the Theravada tradition.
It was founded in 1990 with the aim of bringing together both Italian Buddhists and immigrants from the Asian community (Thai, Sri Lankan and Burmese).
In 1995 it was recognized in Italy as a religious center.
There are several Buddhist members (disciples, monks, etc.) who currently reside inside the Monastery.
You can visit the Monastery daily or receive hospitality for a period if you wish. Their website is full of information if you want to learn more about the community.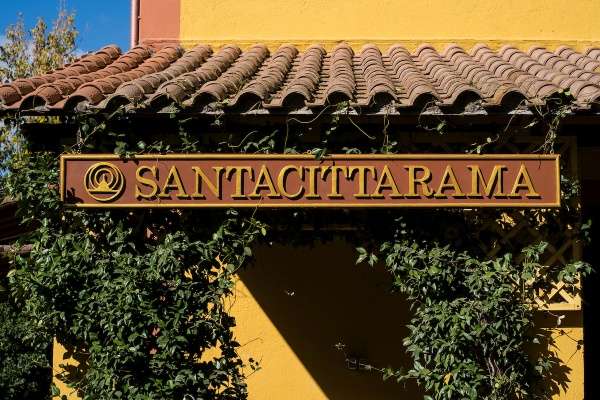 Convent of San Paolo
The Convent of San Paolo is located at the entrance to Poggio Nativo. The first evidence we have dates back to the thirteenth century. This was once a monastery of the Benedictine nuns linked to Farfa. We have discussed about Farfa in a different article.
Very impressive inside the convent is the cloister, characterized by the presence of a water well and spacious arcades. Here you can find frescoes depicting the life of St. Francis of Assisi.
Inside what was the old church of the convent, later transformed into a choir, it is possible to find the fresco "Cenacolo del Refettorio".
Church of SS Annunziata
Walking through the city center of Poggio Nativo you can find the Santissima Annunziata parish church. According to the historical records, this church was built to replace an old chapel dedicated to the Blessed Virgin Mary. The baptismal font of the Santissima Annunziata church seems to be a testimony of the old chapel.
Here, among the various works, you can admire a canvas of the Umbrian school of the sixteenth century representing San Francesco di Paola.