Magliano Sabina is a very interesting village in Sabina that you absolutely must visit if you are in the surrounding area.
As you well know, at La Sabina nel Cuore we love the Sabine area and we would like to introduce you to all the wonders that characterize our villages.
If you are in Magliano Sabina you must absolutely visit some places of interest. Let's see them together.
The churches
If you are in the village of Magliano Sabina, you must absolutely devote time to the two churches: "San Pietro" and "San Liberatore".
The church of "San Pietro" is a romanesque church dating back to the twelfth century and is one of the oldest monuments in the village. The only fresco left inside the church depicts the Madonna with Child.
Inside the church of "San Pietro" of Magliano Sabina you can also find the Nativity: a scenic machine representing the nativity, built by Luciano Minestrella.
The Church of San Liberatore, or also called the church of the Sabines, is the cathedral of Magliano Sabina. The construction of the church dates back to the 14th century.
Inside you can find several painted canvases, including that of the Santissimo Salvatore called "Pala Falconi". Another altarpiece to admire is "the crowning of the virgin with a predella that tells the miracle of the Madonna of Uliano" by Rinaldo Jacovetti da Calvi.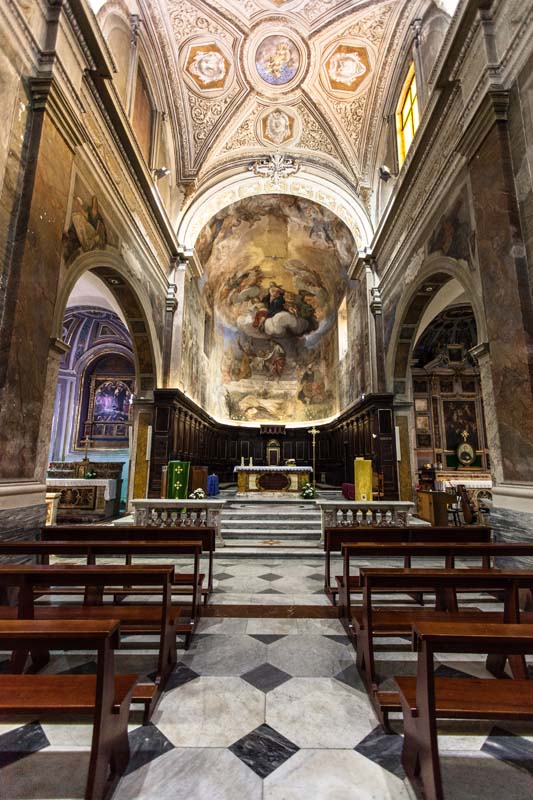 Garibaldi square
You absolutely must take a walk in Garibaldi square. Here, in fact, you can admire the seat of the municipality of Magliano: Vannicelli palace. The peculiarity of the building is the diamond ashlar portal.
In addition, still inside the square, you can admire the Civic Tower attached to the Bishop's Palace.
The archaeological civic museum
The archaeological civic museum of Magliano is located inside Gori palace. The museum consists of 4 sections representing the periods: Prehistoric, Protohistoric, the Archaic and Roman times.
The exhibition of the works focuses on the evidence of the civilization that has developed in the surrounding region. Thanks to the findings, it was possible to reconstruct the basic lines of the Sabine settlement of Magliano within this museum.
We advise you to consult the Municipality website for timetables and information regarding the visit to the museum (link here).
The sanctuary of Santa Maria delle Grazie
The sanctuary of "Santa Maria delle Grazie" in Magliano Sabina rises above the ruins of a medieval fortress. Inside you can find the table of the "Madonna delle Grazie" by Pancrazio Iacovetti da Calvi. The original building was built in the 15th century.
From inside the sanctuary you can access the early romanesque crypt. The crypt dates back to around the year 1000. Here you can admire the murals representing "San Francesco" and "Sant'Antonio".