Selci is a very characteristic small village in the Sabina.
Immersed in Sabina nature this village is located in the province of Rieti.
As you well know, at La Sabina nel Cuore we love the Sabine area and we would like to introduce you to all those villages that surround us.
The small village was founded following several invasions (barbarian and Saracen) on the hill where it still has a site; then surrounded by defensive walls it became a municipality once the inhabitants of Selci swore subjection to the Pope.
If you are near the village, we recommend that you take a nice walk inside the historic center.
You can easily access the center via the city gate. Admire the alleys and houses of this village. Inside the town you can find the Church of Holy Savior.
The construction of the church dates back to the 17th century. With a single nave, it has several altars inside. Here you can admire an altarpiece depicting the Immaculate Conception and one depicting the Holy Savior with Saint Stephen, Saint Bernardino, Saint Rocco and Saint Eleuterio (17th century).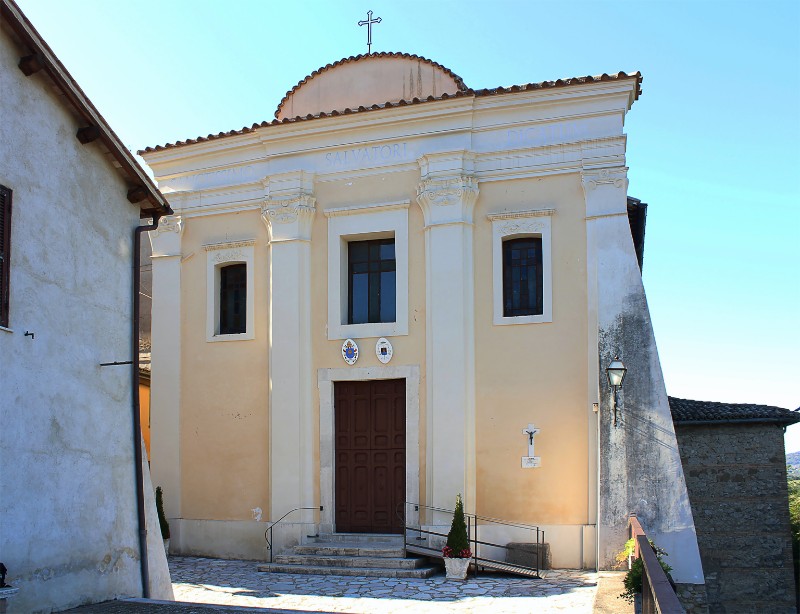 Once you have visited the church dedicated to the Holy Savior, we recommend that you admire the square of Selci (Piazza del I Millennio). The peculiarity of this square is the tower but, looking carefully at the buildings of the village, you will be able to admire the walls that once defended the historic center.
We talked to you in a previous article about how much Sabine nature is important to us. Selci is a village surrounded by greenery and a wonderful panorama. Take 5 minutes to admire the Sabine nature that surrounds Selci in all its splendor.
Finally, as true gourmets, we cannot help but tell you about the famous "porchetta Selciana". The recipe has been handed down from generation to generation and you absolutely cannot miss this delicacy if you are in Selci.