Montopoli di Sabina is a village in central Italy not too far from Poggio Mirteto.
At La Sabina nel Cuore we love the Sabina area and we want to introduce you to all those small villages that make us fall in love every time.
This village is truly characteristic and deserves a visit as soon as possible. Let's see together what are the main attractions to visit in Montopoli di Sabina.
The Ugonesca Tower
The Ugonesca Tower has recently been renovated. This is a square tower dating back to the 10th century, built with the desire to control and defend the Abbey of Farfa. The panorama that can be seen from the top of the tower is truly wonderful.
The Convent of Santa Maria degli Angeli
The Convent of Santa Maria degli Angeli is a former Franciscan convent founded in Montopoli di Sabina towards the end of 1500. You can find the Church along the road that leads to the village.
Inside you can admire 17th century frescoes attributed to Vincenzo Manenti.
Modern Automata Museum
The Modern Automata Museum is a private museum founded in 2001 dedicated to modern automata.
Automata are small sculptures of different materials: wood, iron or metal that are set in motion by museum visitors. Inside this museum you can find about 200 automata.
The museum is part of the Lazio Region Museum Organization and has been listed as a "place of culture" by the Ministry of Cultural Heritage.
Church of Santa Maria delle Grazie
On the road to get to the town you can find the Church of Santa Maria delle Grazie: a seventeenth-century church inside which you can find the Madonna enthroned with child, created in 1602 by the artist Bacciomei.
Bocchignano
We told you about this small hamlet of Montopoli di Sabina in a different article. The village is truly characteristic and boasts several attractions. We recommend that you also read the article about it. You can find it here.
The municipal library
The "Angelo Vassallo" municipal library of Montopoli di Sabina is an example of architectural recovery. The peculiarity of the library is that it is located inside the former church of San Sebastiano in Pretoriolo. The building dates back to the 10th-11th century.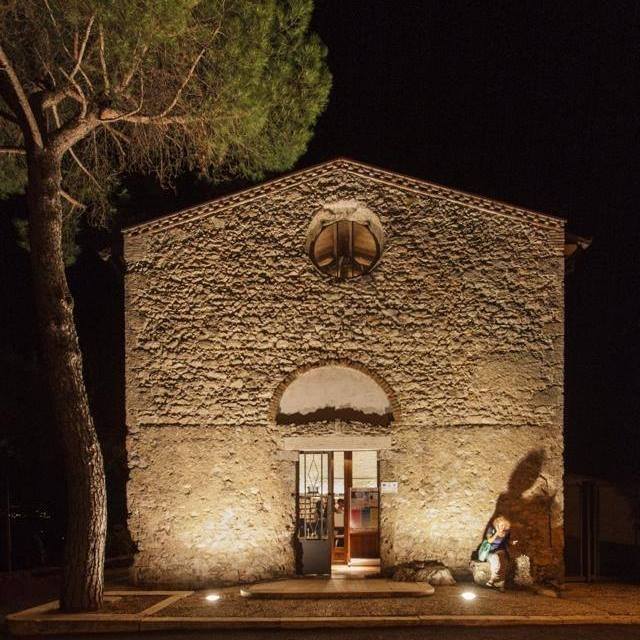 The Parish of San Michele Arcangelo
The original nucleus of the church of San Michele Arcangelo dates back to the mid-twelfth century. The characteristic of this church is the fourteenth-century bell tower, in the Gothic style, which dominates the houses of the village.
The interior of the church has been restored and refurbished several times over the years and dates back to the nineteenth century.