Poggio Moiano is a small village in the province of Rieti, nestled in the Sabine hills.
With our brand "La Sabina nel Cuore" we are trying to make you discover all the villages of Sabina that can be visited in one or more days.
La Sabina is a truly wonderful place but unfortunately not yet known as it should (in our opinion). This is why we are committed and collaborate with other structures in order to better promote and communicate the territory.
Poggio Moiano
Poggio Moiano is a village that can be visited in one day. Very characteristic and suggestive, it will steal your heart.
Although not a large village, Poggio Moiano has a large number of churches to visit:
Church of San Martino
Church of the Immaculate Conception
Church of San Sebastiano, dedicated to the town's patron saint.
Church of the Holy Trinity
Parish church of San Giovanni Battista, located in the central square of the townù
What you absolutely cannot miss is the Aedicule of Santa Liberata and the stone arch (which once represented the entrance to the town). Always a pilgrimage destination, the Aedicule of Santa Liberata is located at the entrance to the town.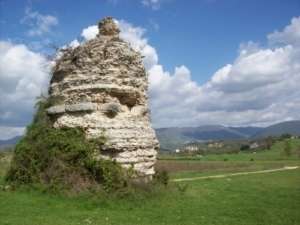 There are two hamlets of Poggio Moiano: Cerdomare and Osteria Nuova. Precisely in the latter it is possible to see the "Torracci" and the "Grotta dei Massacci", one of the most important Roman monuments in Sabina.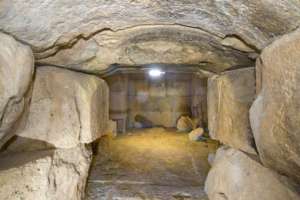 The Events of Poggio Moiano
An event not to be missed is certainly the famous Infiorata, accompanied by the Local Games.
If you are a lover of asparagus, May is the month of the Asparagus Festival.
At Christmas you certainly can't miss the markets and the Nativity scene exhibition.
How to reach the village
From Rieti: by car in 30 mins, 30Km.
From Rome: by car in 1 hour, 60Km.