The Rocca Sinibalda fortress is one of the largest fortresses in Lazio.
As you well know, at La Sabina nel Cuore, we love our territory and we want to introduce you to the beauties of Sabina.
The Rocca Sinibalda castle is absolutely worth a visit, if you are in the nearby.
Initially, the Rocca Sinibalda fortress was erected, in 1080, for military purposes. The name of the village and the fortress derive from Sinibaldo: the count and rector of Sabina at that time.
Today it is possible to visit the castle only partially and upon reservation.
Among the parts of the Castle that can be visited are: the entrance, the Great Court, the Walkways, the Noble Floor, the library, the Shaman's Room, the Renaissance Frescos, the Grotesques, the Cellars, the Theater and the Collections.
If you want to visit the remaining parts, a reservation is required for a private guided tour.
The main nucleus of the Castle is the "Cannocchiale", which can only be partially visited. It is actually a "perspective" that touches different rooms: the Library, the Shaman's Room, the Criminal's Room, the Enchanted Garden's Room, the Music Room, up to the great White Totem Hall.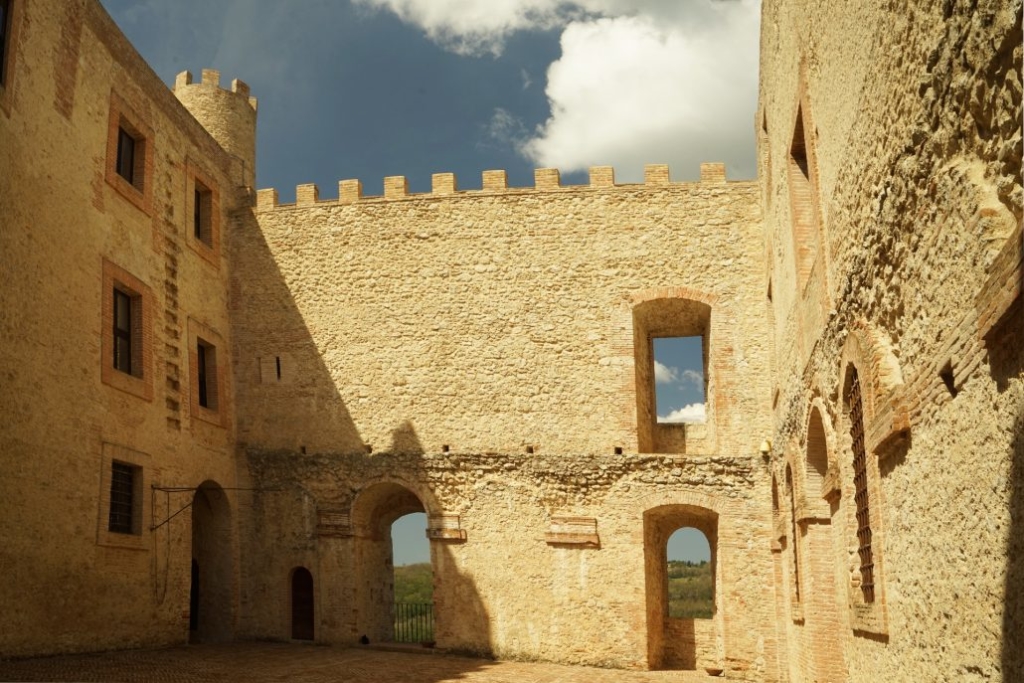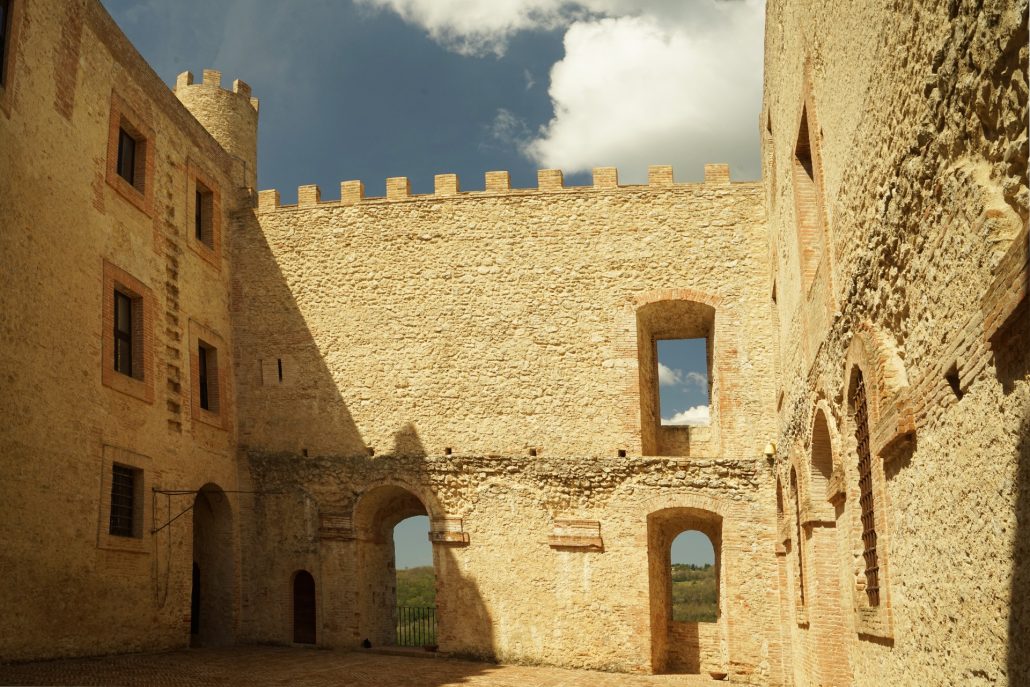 Inside each room you will be able to admire "the Collections": African masks, Indian totems, American ritual masks, etc.
In each room you can also admire the Renaissance frescoes and the Grotesques, inspired by Ovid's metamorphosis. The castle is also called, in fact, the Castle of the Metamorphosis; given the inspiration of the works that you can find inside.
A very interesting initiative, offered by the castle managers, is the hospitality. For those who wish it is, in fact, possible to stay overnight in rooms or suites and have a full experience around the castle; between works, paintings, artists and typical cuisine. In addition, various activities are included: trekking, horse riding, theater, biking, etc.
Rocca Sinibalda
If you are in Rocca Sinibalda you must visit the historic center of this wonderful village. The Castle is obviously the protagonist of the town, being majestic, but the characteristic houses frame the fortress.
The surroundings
If you want to spend hours immersed in the green Sabine, we recommend that you reach Lake Turano by car. Along the lake, especially during spring and summer, you will find several outdoor dining places. An opportunity to spend time and enjoy the wonderful Sabine views.