The timeless village of Collalto Sabino is on the list of the most beautiful villages in Italy.
With the project "La Sabina nel Cuore" we are working so that you can get to know all those small and large villages that characterize Sabina and that make our territory wonderful.
What not to miss in Collalto Sabino
The historical center
The historic center is truly characteristic and full of narrow streets and stairways that lead to the Baronial Castle.
The main square, Vittorio Emanuele II, houses a truly wonderful octagonal fountain inside and offers a wonderful view of the imposing structure of the Baronial Castle.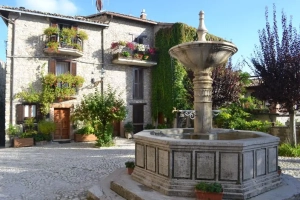 Baronial Castle
The Baronial Castle is the main monument of the village, you can admire this structure walking through the narrow streets of the historic center.
The castle is of medieval origin and can be visited. We advise you to check the visiting hours before going to Collalto Sabino.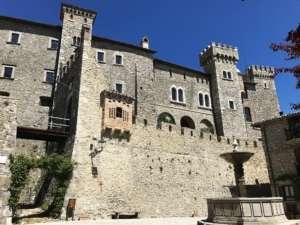 The convent of Santa Maria
Very suggestive and absolutely to visit is the convent of Santa Maria.
Reachable on foot from the village through an excursion through the green Sabine hills.