We have decided to write a short article about the village of Salisano. A village in central Italy, in the province of Rieti, located in the middle of our beloved Sabina.
At La Sabina nel Cuore we love the villages that characterize our territory and we are committed to ensuring that tourists can discover all their wonders.
Salisano
The village of Salisano is not far from Poggio Mirteto (of which we have told you in a recent article) and, despite being very small, it is truly characteristic.
If you are nearby you certainly cannot miss this village.
The historic center
The historic center of Salisano is characterized by many small characteristic alleys. Narrow and articulated but truly wonderful. Take a nice walk in the historic center and immerse yourself in the colors, scents and smells of this village.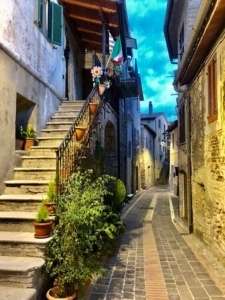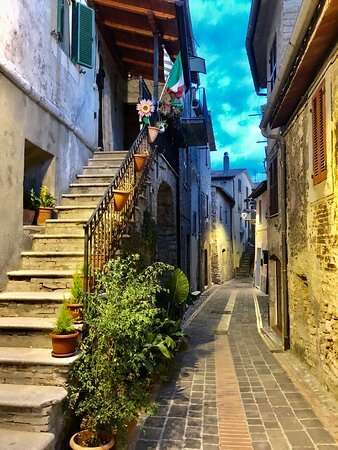 The little square
As soon as you arrive in Salisano you will be able to see a small square, here you can find the main local shops and, why not, maybe meet the inhabitants of this wonderful village.
The church
If you are in Salisano you should definitely visit the church of San Pietro e Paolo, which is located within the historic center.
If you are a nature lover, and you love walking, we recommend you to absolutely see the Devil's Pozze.
This suggestive and characteristic place can be reached both on foot and by car from the village. I recommend you go with water and sneakers.
Where you can eat
As good gourmets we cannot help but recommend a place to enjoy and appreciate Sabine cuisine. Inside the historic center of Salisano, you can find the Osteria del Corso. A must try!
If, on the other hand, you want to immerse yourself in Sabine nature, we recommend that you visit our friends at the Tenuta del Casale del Jazz.
How you can reach the village
From Rieti: by car, in 50 mins, 47Km.
From Rome: by car, in 1h 10 mins, 60Km.