Torri in Sabina is a wonderful village in central Italy. At La Sabina nel Cuore we cannot help but give you some more information.

This small village is full of historical testimonies and if you decide to go you should definitely visit the city center.

The city center

Inside the city center of Torri in Sabina you can find the Collegiate Church of San Giovanni Battista. Built in 1400, it houses a baptismal font from the 6th century and important paintings from the Umbrian school.

If you are in Torri in Sabina you certainly must visit the Castle, dating back to the 13th century.

Agro Forovano Territorial Museum

This is not really a museum but a cultural institution that works on the enhancement of cultural heritage. 15 municipalities in the province of Rieti have joined this initiative but the headquarters are in Torri in Sabina.

The purpose of the institution is to enhance the cultural heritage of the area from the perspective of a "widespread museum".

Church of Santa Maria in Vescovio

The church is located in Vescovio, a fraction of Torri in Sabina. Built in the eighth century, it has been destroyed, rebuilt and restored several times in the past years.

Peculiarity of this church is the nave which houses a fresco depicting the "Last Judgment" and some episodes from the Old and New Testament. The bell tower is also very beautiful.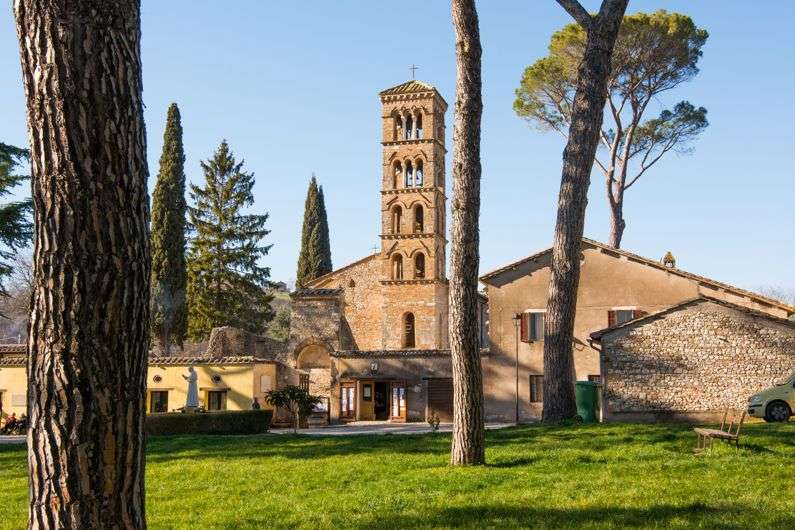 Typical dishes

As you well know, at La Sabina nel Cuore we love food and we cannot help but mention the typical dish of this village: the "Fallone", a calzone stuffed with vegetables from local gardens. Born in poor peasant cuisine, it is still a simple and very popular dish.