The "Museo dell'olio della Sabina" is located within the historic center of Castelnuovo di Farfa, a small village in the Sabina area of which we have already spoken in a previous article.
At la Sabina nel Cuore we love our territory and we want to let you discover all the wonderful places you can find in the villages around the province of Rieti.
The structure was inaugurated in 2001 and has recently celebrated its first 20 years of activity. The protagonist of the "Museo dell'olio della Sabina" is, in fact, the production process of D.O.P. of Sabina; now famous all over the world.
The "Museo dell'olio della Sabina" is located inside the Perelli Palace, a building that also houses the town hall of the village.
The itinerary that you will follow inside the museum will give you the opportunity to discover both the olive processing process and the history and traditions of the town.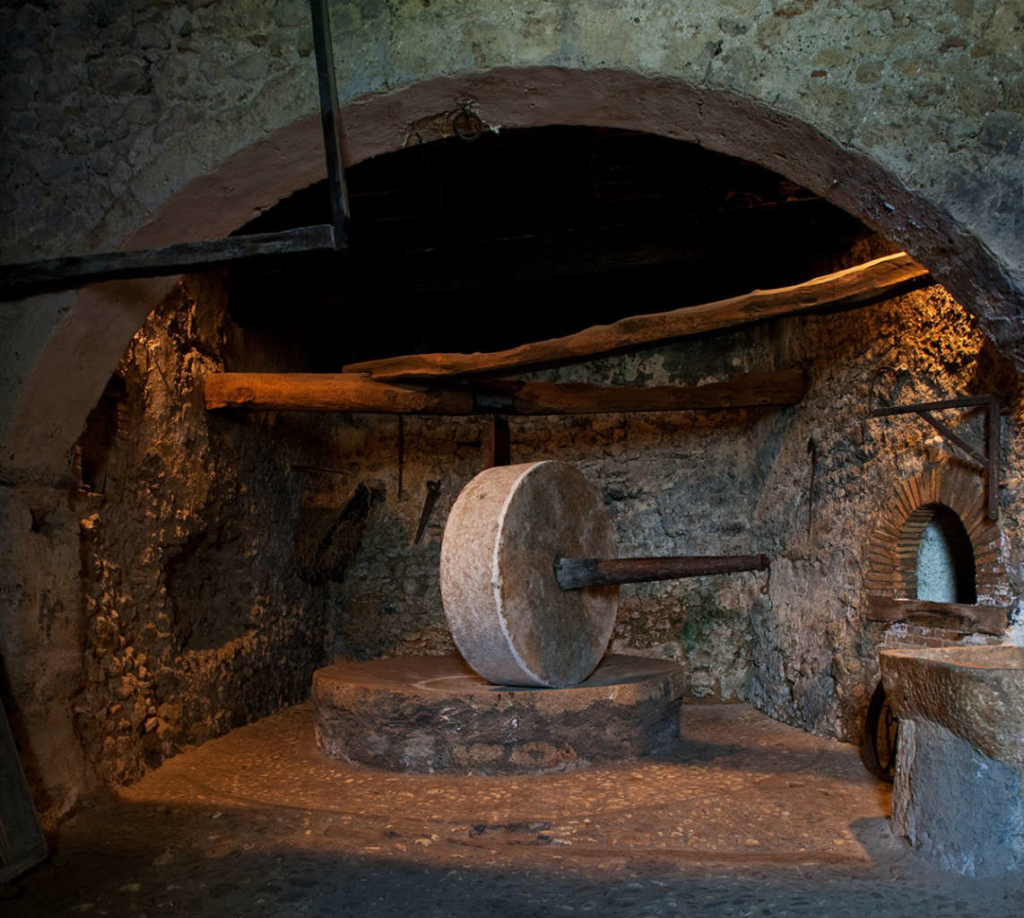 Inside this splendid "Museo dell'olio della Sabina" you will also have the opportunity to observe the works of the Sardinian artist Maria Lai.
One of the latest works, by the artist Maria Lai, who took part in this wonderful museum is "il gioco del volo dell'oca". Inaugurated in 2018, this is an interactive work that both adults and children can play. Do not forget to ask the museum staff for more information about this work and "l'arte delle carte" game.
The "Museo dell'Olio della Sabina" is open to the public from Friday to Sunday and for all public holidays from 10 to 18. If you want to visit it during the week, we recommend you to contact the property directly, as it will only be possible to make a visit by appointment.
The museum ticket includes a visit to the early medieval church of San Donato. We will have the opportunity to discuss this other wonderful structure in a new article.