Farfarina is an organic company born in Sabina and managed by a couple: Gloria and Francesco.
At la Sabina nel Cuore we love our territory and we want to let you discover all the beauties that surround us.
The company has been working in the Sabine area for years (initially you could find them in Toffia), in 2021 they opened their first mill in Castelnuovo di Farfa.
Gloria and Francesco have been working for years in the enhancement of Sabine products and also in various recreational activities.
We advise you to browse their Facebook page (link here): usually at the weekend there are many activities for both adults and children.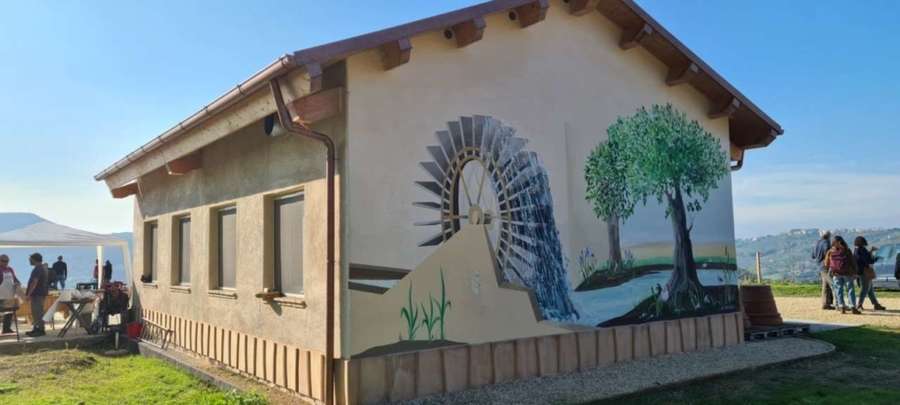 There are several activities that you can carry out:
enjoy the Sabine landscape that surrounds the Farfarina mill;
camping in a tent or in a camper;
try the products of this wonderful company (reservation required);
participate in the flour mill with Gloria and Francesco (reservation is required);
purchase company products and products from friendly companies;
get to know Gloria and Francesco's farmyard animals (a wonderful idea if you have small children).
Among the products that you can buy from Farfarina:
extra virgin olive oil;
different types of cereals (spelled, oats, barley, etc.);
artisanal flours;
artisanal dry pasta;
legumes;
vegetables and fruit.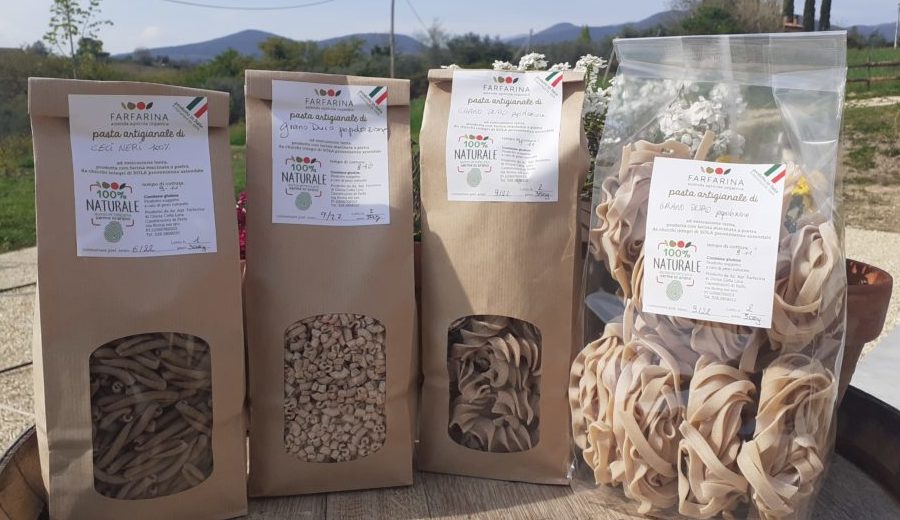 We would like to clarify that each product sold by the Farfarina company is entirely produced in Sabina.
Gloria and Francesco are lovers of nature and 0 Km products and are keen to offer their customers products entirely processed by their own company or by the friendly companies with which they collaborate in the area.
Have we intrigued you? Take a look at Farfarina's website (link here).