Poggio Bustone is a beautiful village in the upper Sabina which is located in the province of Rieti.
At La Sabina nel Cuore we have decided to talk about this village because we believe it is truly characteristic. As you well know, we love our territory.
Poggio Bustone is a village to be discovered, let's see together what you absolutely must not miss if you are nearby.
The village
The historic center of Poggio Bustone is truly characteristic. The narrow and rustic streets, the steep alleys and the stairways are the main feature of the village. We suggest you to take a nice walk through the streets of this village, you will notice the medieval influence that characterizes the streets, alleys, arches and squares of Poggio Bustone.
Immerse yourself in the historic center and admire the two medieval gates that enter to the village, the arches, the small squares and the wonderful churches that the village has to offer.
Among the main ones you should visit: Regina Elena Square and San Felice Square, the Church of Sant'Annunziata and the Church of San Giovanni Battista (which we will talk about below).
The Church of San Giovanni Battista
As previously mentioned, inside the historic center of Poggio Bustone you will be able to visit the Church of San Giovanni Battista, patron saint of the village.
Inside the parish church you will find a wonderful fifteenth-century fresco depicting St. Francis receiving the stigmata. Furthermore, the relics of San Felice Martire are kept inside.
The Sanctuary of Poggio Bustone
The Sanctuary of San Giacomo is the main attraction of Poggio Bustone.
Founded in the early 1200s by San Francesco, it has undergone various variations and modifications over the centuries.
The Gothic church is dedicated to San Giacomo and dates back to the 14th century. Inside the sanctuary you can also visit the Cloister. This structure of the '200 offers inside some beautiful paintings including the Madonna with child.
You absolutely cannot miss the Cave of Revelations. It is located next to the Cloister. It is a rustic chapel: Saint Francis' place of prayer. Here the saint had the vision of the angel who assured him the forgiveness of sins.
Last, but not least, you must visit the Sacred Waste. You can reach it via a path from the sanctuary of Poggio Bustone. Here, too, St. Francis used to retire in prayer.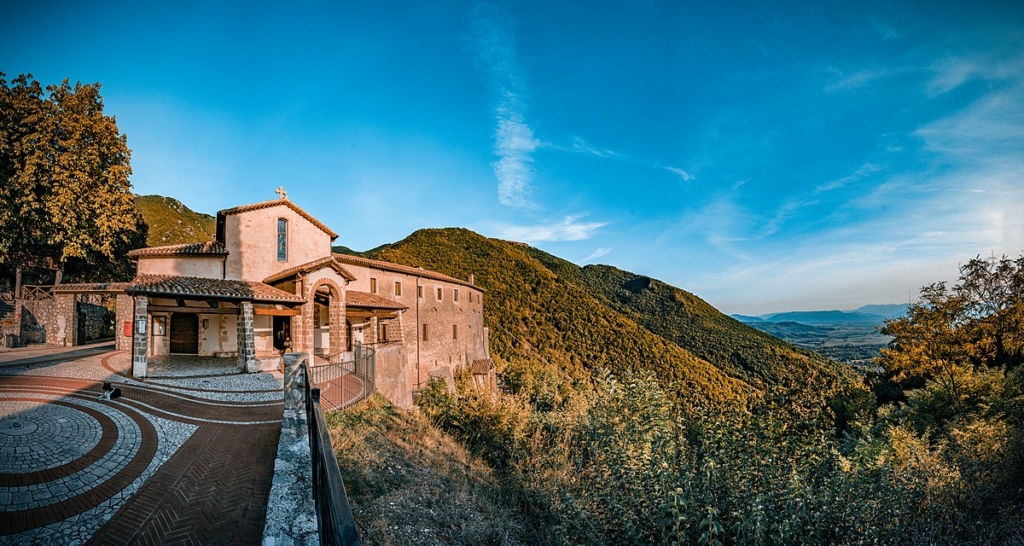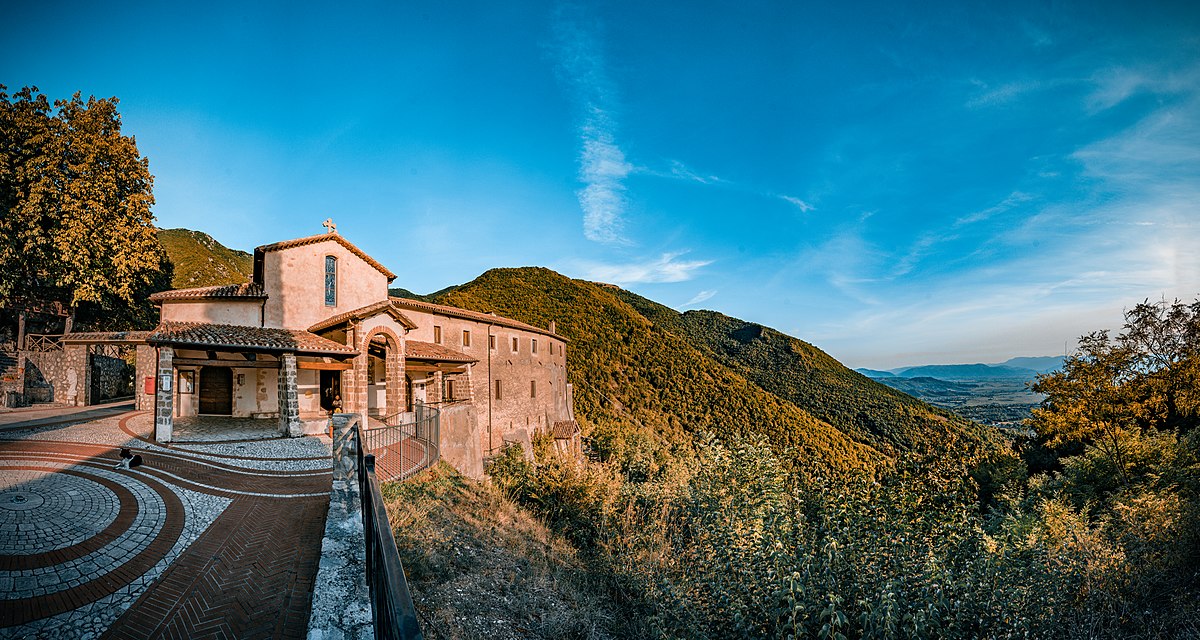 The Monument to Lucio Battisti
The monument to Lucio Battisti is located inside the "Giardini di Marzo" park, in the historic center of Poggio Bustone.
The "Giardini di Marzo" park was dedicated to the memory of the artist as Poggio Bustone is the native town of Lucio Battisti.
Inside you will find a statue of the artist, created by the sculptor Manuel Campus.
The statue was made in 1999 and portrays the artist with a guitar in his hands.