The Nerola Castle is a marvel that you must absolutely visit if you are in the surrounding area.
Nerola is a very characteristic town of the Roman Sabina, about 40 km from the capital.
At la Sabina nel Cuore we love our territory. We believe it is important to know the beauties that surround us.
If you are in Nerola, we recommend that you take, first of all, a nice walk through the quaint old town.
Immerse yourself in this wonderful medieval village, lose yourself in the alleys that characterize the town, you will feel like you are in a fairy tale.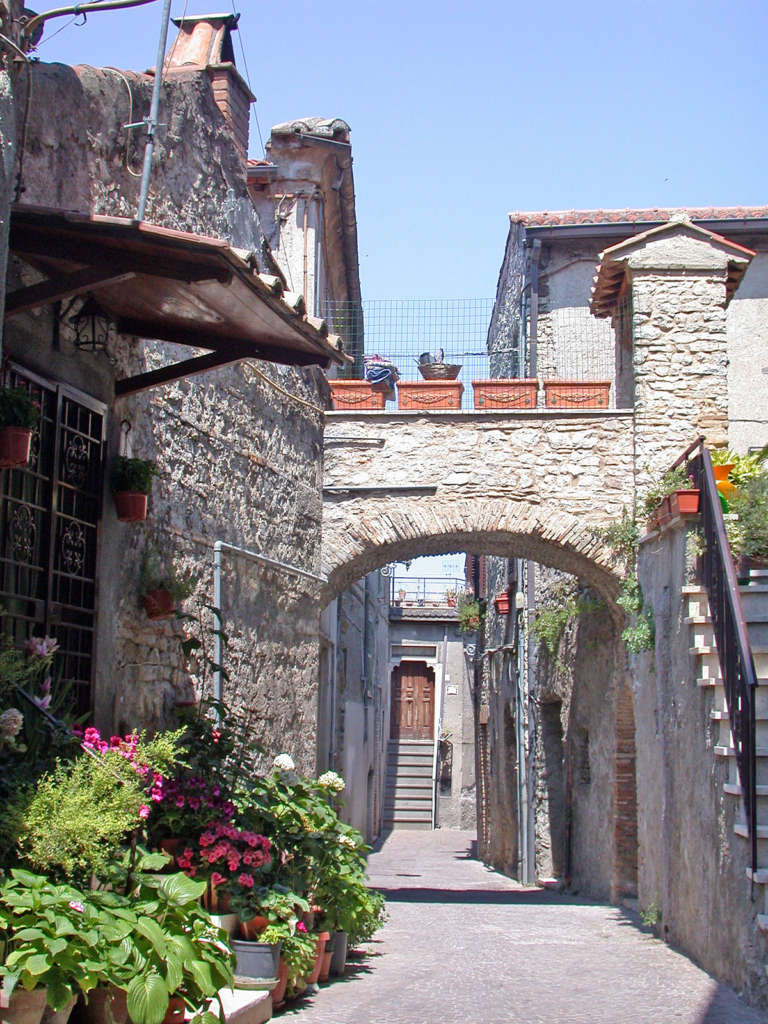 The Orsini Castle
The Orsini Castle, or also the Nerola Castle, is the main nucleus of the village.
Its construction began around 1070, by the will of Napoleone Orsini, and was then finished in 1085.
Over the centuries the Castle has undergone various variations and has belonged to the Church and to different families (including the Orsini, the Odescalchi, the King of England William III).
For many years the Nerola Castle belonged to the C.A.D.L. which in 1994 transformed the structure into a hotel. The structure also hosts various kinds of events (it has 9 conference rooms).
Inside, in addition to the accommodation, there is a theater.
The appearance of the structure is Romanesque-medieval in style. The Castle is surrounded by a wall and a moat and remains structurally higher than them. The structure consists of 4 corner towers and a quadrangular one.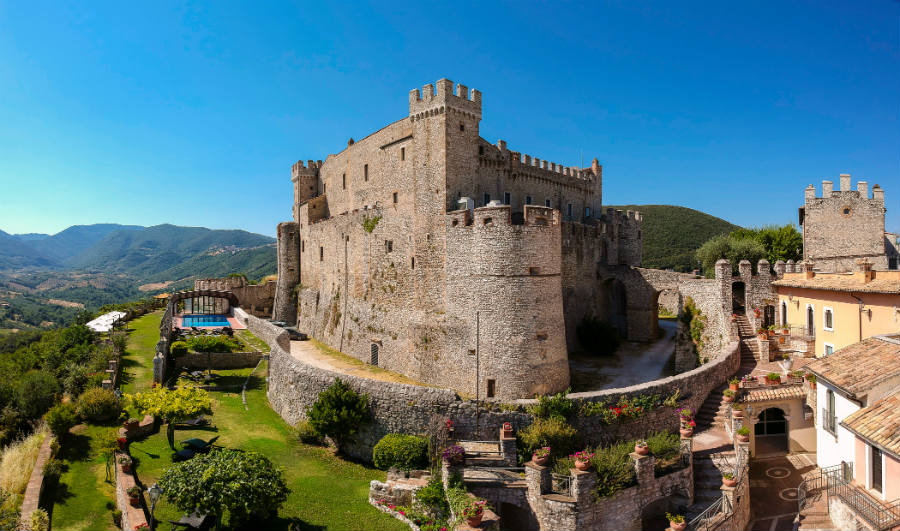 Currently, due to the pandemic situation, the Nerola Castle is temporarily closed. We therefore recommend that you always check the property's website (here) in order to have the most up-to-date information.