Contigliano is a village in central Italy not far from the province of Rieti.
At La Sabina nel cuore we have decided to take a journey with you through the wonderful Sabine villages.
Contigliano is a country focused on religiosity. There are several religious attractions that you must absolutely visit if you are in Contigliano.
Abbey of San Pastore
The Abbey of San Pastore is a marvel to be discovered in Contigliano. Its construction dates back to 1255.
Over the centuries, the Abbey has belonged to several families and the most recent renovation dates back to 1980, when the Antonacci family bought the remains of the structure.
Currently the Abbey is a location for ceremonies and a wonderful hotel and is part of the historic residences of the Lazio region.
If you want to visit it, we recommend that you take a look at the Abbey website or contact the owners directly.
The Way of Francis
Much of the town of Contigliano is crossed by the Way of St. Francis of Assisi. This is one of the major religious attractions of the village.
Pilgrims cross the town to reach the Franciscan sanctuaries in the surrounding villages: Fonte Colombo, La Foresta, Greccio and Poggio Bustone.
Parish church of San Lorenzo
Another religious marvel to visit in Contigliano is the Pieve di San Lorenzo.
From the village it is possible to reach this property on foot. The partially dilapidated structure boasts a wonderful view over the village of Contigliano, being immersed in the Rieti countryside.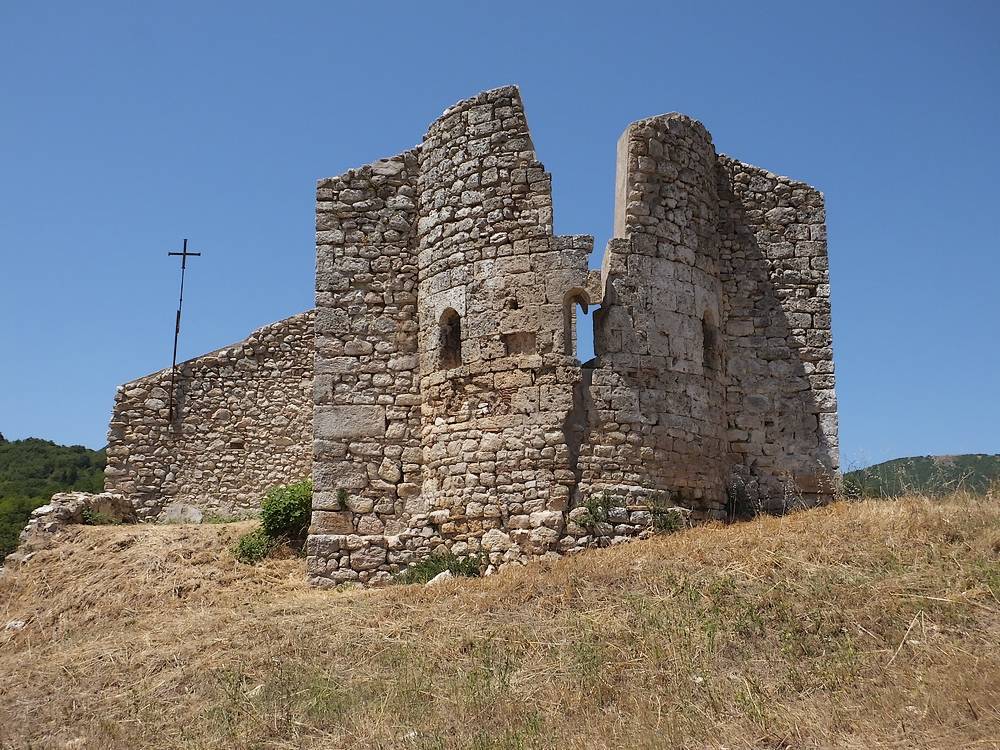 Collegiate Church of San Michele Arcangelo
The Collegiate Church of San Michele Arcangelo is the nucleus of this Sabina village. This parish church was built in 1689 and consists of the upper church and the lower church.
The lower church is actually the crypt of the Collegiate. The upper church is a marvel to discover. Inside you will find works that describe holiness: St. Philip Neri, St. Francis of Assisi, the Assumption of the Madonna, St. Joseph and the Madonna of the Rosary.