Today we want to talk you about Cantalupo in Sabina. At la Sabina nel Cuore we love to let you discover our territory and the wonders that you can find walking through the villages.
Cantalupo in Sabina is a wonderful village, not too far from Poggio Mirteto, which is located in the province of Rieti.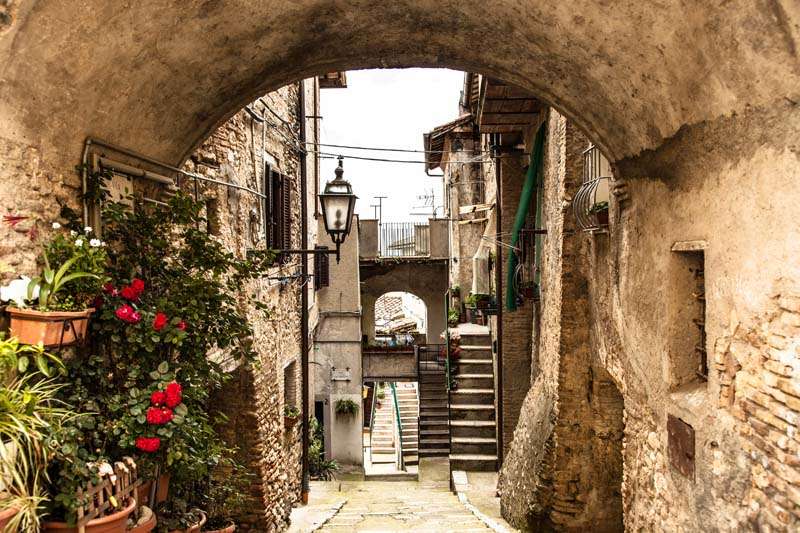 What to visit in Cantalupo
If you are in the surrounding area you absolutely want to take a nice walk inside the city center. Very characteristic and suggestive. Dedicate your time to visit the Church dedicated to the Blessed Virgin Mary of Assumption into heaven. An oval-plan church with a semicircular apse. Inside you can find the painting depicting the Virgin of the Assumption and San Biagio.
Cantalupo in Sabina hosts several churches of different styles and times. Also dedicate time to the church of Sant'Adamo, the church of San Francesco Saverio and the church of San Biagio.
The Cesi Camuccini Palace, located inside Camuccini Square is also worth a visit. Inside, you will have the pleasure of seeing large frescoes rooms. Dedicate time to the works of the neoclassical painter Vincenzo Camuccini. (Please note that at the moment is not possible to visit the palace, they're restoring it.)
Cantalupo in Sabina can be also considered as a small open-air museum. Walking throush the streets of the village you will be able to discover the historical and artistical testimonies.