Do you have the feeling that your home is always in a mess?
Very often we have the feeling that our house is in a mess and this can disturb our mind.
There is a big difference between a messy house and a badly organized house. Let's see together what are the 8 mistakes that make your home untidy.
The entrance
The entrance to your home is certainly one of the "corners" of your home to pay more attention to!
The entrance is the "showcase" of your home. Organize the entrance to your home with practical furniture and remember not to leave jackets, bags and shoes at the entrance.
This way you will avoid that feeling of having a messy house.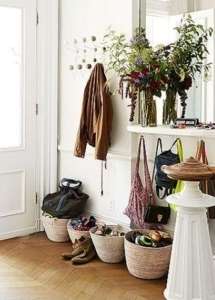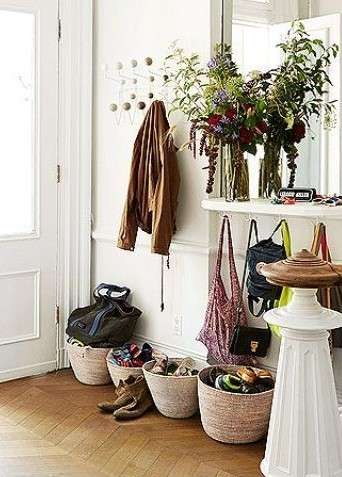 The kitchen
The kitchen is one of the rooms of a house where there are a wide variety and quantity of objects.
Don't leave utensils or appliances lying around and try to keep your kitchen organized!
Organize your kitchen cabinets based on what you use the most! Make sure everything is organized and nothing is out of place!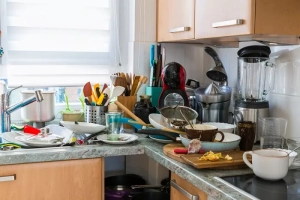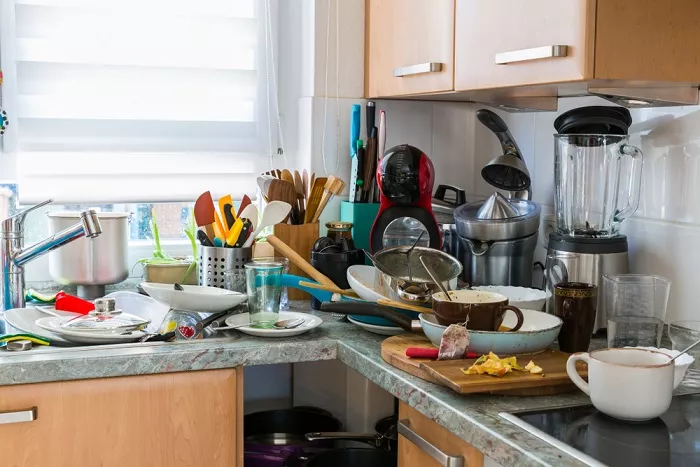 The livingroom
We all want to fill our home with objects that represent us, with photos and frames, etc.
However, attention must be paid to the amount of objects, furniture or knick-knacks found within a single room.
Very often a room that is too full can give the feeling of having a messy house.
Always try to optimize space and organize your living room furniture in the best possible way.
Everything must be in harmony.
The lighting
Another key element to ensure that your home is not in disorder is lighting! Pay attention to the lighting of your rooms.
Try to create harmony in this case as well.
Choose warm tones and not cold ones when buying light bulbs for your lamps or chandeliers. Attention to the smallest details will make everything more in order.
The study or the work area
Attention to the working angle! An uncared for desk full of papers and paperwork will make your home look a mess.
Try to organize the desk in your work corner or study well.
Organize your documents and try to put away those that are not useful to you at the moment!
The choice of furniture
In recent years, very "practical" furniture has arrived on the market: wardrobes without doors!
While being practical and original, they are actually the enemies of the order.
Try to choose furniture suitable for the room in which it will be placed.
A wardrobe without doors can be the right solution for a walk-in closet but, for example, be careful when choosing it for the hallway of your home. It could make the environment look badly organized.
The bathroom
Usually the bathrooms in a home are the smallest rooms in the house.
Bottles, perfumes, towels, are all elements to pay attention to to ensure that your home is not in disorder.
Organize everything and try to keep only those items you use every day in sight. For the rest, put everything back in an orderly manner inside the furniture.
Attention to small details
Do you still get the feeling that you have a messy house? Pay attention to the smallest details.
Be careful to put the bathroom towel in its place. Beware of that moved carpet.
Be careful to close the doors of your kitchen cabinets tightly.
Small details always make the difference and it is good to take them into account if you have the feeling of a messy house.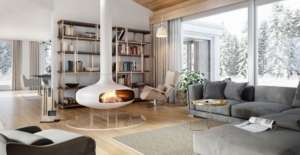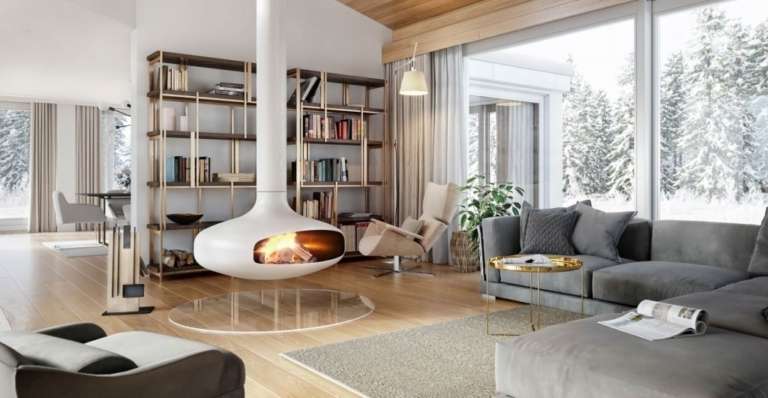 Are you thinking of tidying up and getting rid of some furniture/elements in your home? Read our article on decluttering (link here).
On our blog you can find many interesting articles on the organization of your home or your move!